Marl's 690 Series, UL Certified, Sealed LED Panel Indicator
Product Description
9.6mm (3/8") mounting, Professional LED Panel Indicator featuring a high intensity LED element. Integral circuitry has been designed to facilitate an operation voltage range of 8-48Vac/dc, Bi-Polar. Termination is achieved by standard solder/crimp tags. This particular device is fitted with a low profile, water clear lens assembly to provide excellent wide angle viewing and On/Off contrast ratio. The precision turned housing is manufactured from aluminium with a high quality, black anodised finish. Benefits include high optical performance, outstanding reliability, vandal resistance and sealing specifications in excess of IP67. The indicator is supplied complete with full mounting hardware. The indicator conforms to full UL Listing.
Marl's 690 Series, multi-voltage and available in a range of LED colour options, is suitable for portable, external, and high vibration applications. This product is UL Listed, offers outstanding reliability, and is ideal for status panel indication, NEMA enclosures, portable equipment, defence and industrial control panels.
The 690 Series is also used on Theme Parks as "Safety Critical Indicators". The indicators are positioned on the actual rides and the control panels to advise the supervisor that all the seat belts have been inserted.
The 690 Series features a black anodised aluminium housing, a flat water clear lens; giving clear "On/Off" state, and is sealed to IP67 making this product weatherproof. Bi-polar circuitry means this product is suitable for AC or low voltage DC in any orientation, and the optional "D" mounting style aids anti-rotation.
The 690 series is also available in infra-red; LED colours, voltage options, and flying leads available for semi-custom projects.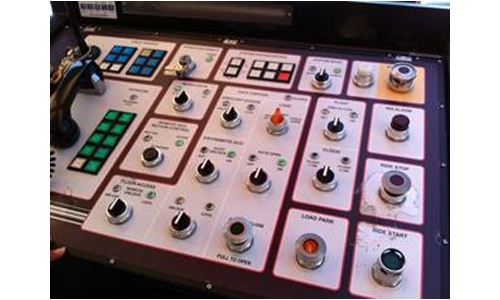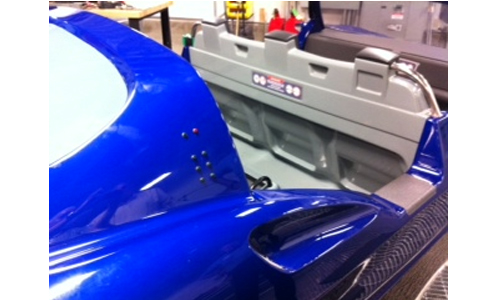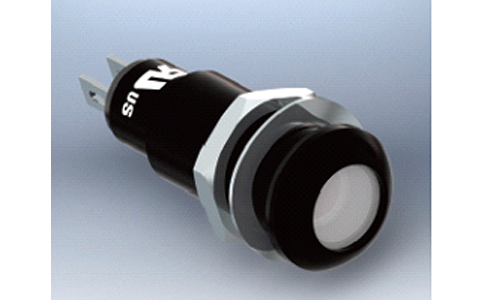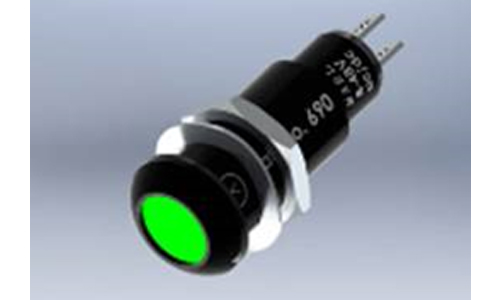 Features
Ø9.6mm (3/8") Mounting Hole
UL Certified - certificate number E349017
Black anodised aluminium housing
Sealed to IP67 - Weatherproof
Flat Water Clear Lens
Internally Potted
Range of LED Color Options
Multi Voltage Input 8-48Vac/dc
Benefits
Standard Industrial mounting size
US accreditation
Suitable for portable applications
Suitable for External Applications
Water Clear Lens gives clear "On/Off" state
Suitable for High Vibration Applications
Suitable for Status Panel Indication
Manufactured with internal circuitry
Outstanding Reliability
Vandal Resistant
Applications
Rugged and Harsh Environmental Applications
Marine and Off Shore Equipment
Defence Platforms
Industrial Equipment
Fire Engine Emergency Vehicles
Rail (Rolling Stock and Plant)
Steel Foundries & Coal Mines
Power Stations Control Panels
Heavy Plant and Equipment
Theme Parks & Leisure Equipment
Transportation