DC CONTACTORS
Altran Magnetics, Inc. (AMI) is a solution provider of DC Contactors. With approximately 100 part numbers in their portfolio, Altran is a leader in DC Contactor technologies ranging from battery management / charging systems to Electric Vehicle power systems.
AMI offers two product groups of DC Contactors. A Resin design for the lower current / voltage applications and a Ceramic design for the higher current / voltage applications.
Understanding that every application has its own unique electrical, mechanical, and thermal requirements, the Altran global design team can customize products to meet your specific requirements.
SOLID STATE RELAYS
Altran Magnetics, Inc. (AMI) is a leading Global Solution Provider of Solid-State Relays. AMI provides one of the most comprehensive product lines of Solid-State Relays in North America.
AMI offers AC Output Models in Single Phase (PCB Mounted, Panel Mounted and Din Rail) and Three Phase (Panel Mounted). DC Output Single Phase Models are also available in PCB Mounted and Panel Mounted varieties.
New Altran AES Series..
AES400
AES500
AES600
UL Approved
!
Altran Magnetics has developed a new product series of high voltage contactors designed for stationary power applications. The new AES series offers ratings up to 600 amps and voltage switching up to 1,500 VDC. This contactor is perfect for electric vehicle charging stations, UPS and other stationary ground power applications.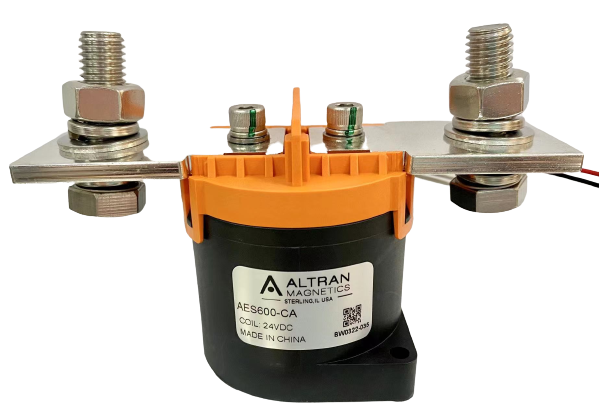 Click on any link below to open a PDF information sheet, PDF drawing or product image. These documents are for reference only. To request the latest document revision or to request other documentation, please contact Sales
Series
Description
DC Output Models
ASR-SJ
Single Phase DC Output, Panel Mounted
ASR-SL
Single Phase DC Output, PCB Mounted
ASR-SMD
Single Phase DC Output, PCB Mounted
AC Output Models
ASR-SC
Single Phase AC Output, PCB Mount
ASR-SD
Single Phase AC Output, PCB Mount
ASR-SH
Single Phase AC (SCR) Output, PCB Mount
ASR-SI
Single Phase AC Output, Panel Mounted
ASR-SID
Single Phase Dual Channel AC Output, Panel Mounted
ASR-SIM
Single Phase AC Output, Panel Mounted
ASR-SV
Single Phase AC Output, Din Rail Mount w/heat sink
ASR-SQF
Three Phase AC Output, Panel Mounted