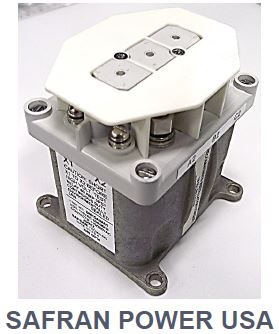 Announcing Safran Power USA new SM15 Product
NEW SM15 CONTACTORS
TO MEET THE PERFORMANCE NEEDS OF THE MS27751
Safran Electrical & Power's facility in Sarasota is a leading manufacturer of Aerospace contactors. For decades Safran Electrical & Power has been producing the SM15 family of contactors. Many contactors in this family meet the demanding performance requirements of MIL-PRF-6106 and are sole source on the qualified product database for many of the military specification "slash" sheets of this base specification. One "slash" sheet, the MS27751 family, can be satisfied fit and functionally by some of these NEW SM15 contactors.
Check the Safran Power USA section under Manufacturers for complete details.